Chrome extensions customize the web experience in your Google Chrome. And provide more options than the simplified and secure Chrome web browser. It can show you a mail checker, a clipboard, an analog clock, a finance toolbar, or to manage the zoom of the current web page. If you want to install a Chrome extension such as the Turn Off the Lights Chrome extension. This is the steps on how to add a Chrome extension: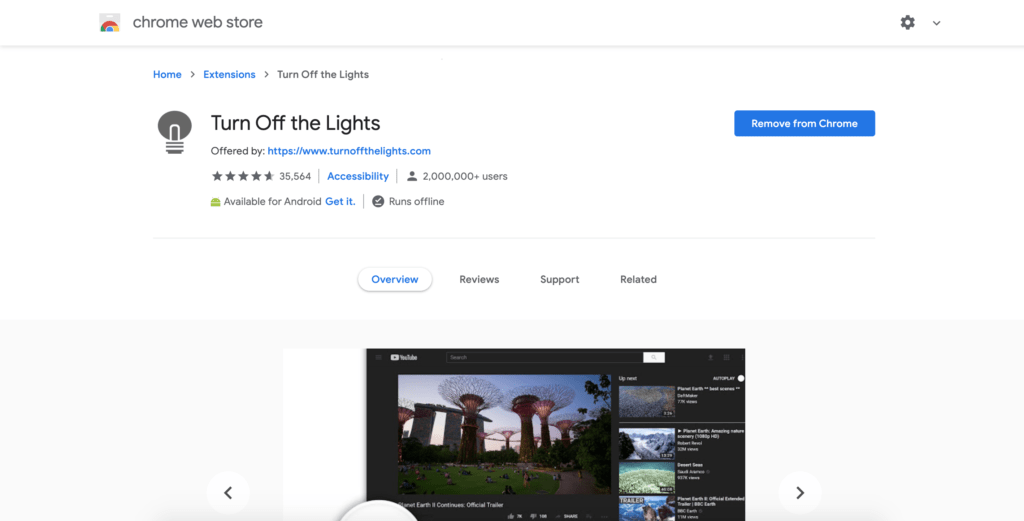 Visit the official Chrome web store
Choose a Chrome extension in the store, such as the free Turn Off the Lights Chrome extension
Select the Add to Chrome button
Select Add extension in the confirmation box
Practical note on how to add an extension in Chrome
It is important to install only Chrome extensions in your Google Chrome web browser that you trusted. And do what it must do when you click on the button in your toolbar. And that it does nothing else in the background. When you install an extension and ask to allow a lot of permissions, then something is not right if it just to capture the screenshot on the current web page.
Another control check is to read and analyze each user's reviews (including the 1 and 5 stars) in the review section. And compare each text are unique and read if existing users are not complaining about something bad. If yes, that is a sign that the developer is providing hidden or annoying elements. What that developer enabled after a few days when you install the extension for the first time. It is best to install only extensions from the trusted source and that is for the Chrome web browser on the Chrome web store.
At Turn Off the Lights, we take your security and privacy very seriously. The Turn Off the Lights Browser extension is free and open-source. And everyone can take a look at our readable code, which is written line by line (and it is not compiled or encrypted in one single line).