The best and fast way to get more new users on your YouTube Channel, video and website. That is to promote your products on the YouTube advertising business. Where you as an advertiser can buy a place on the www.youtube.com website to show your product to the world. That can be in the trading YouTube video what the user is watching or the ads banner that is visible on the side from that video, or even in the YouTube app (for iOS and Android).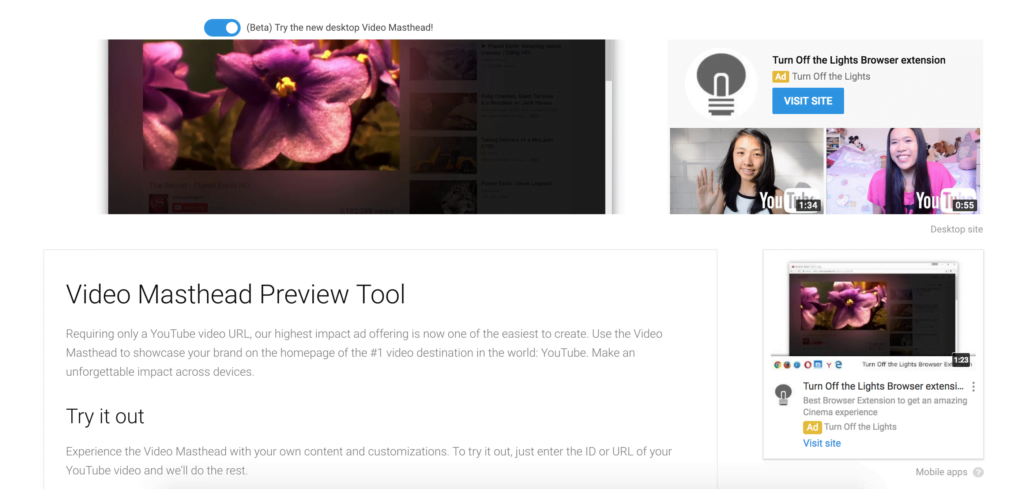 YouTube advertising
There are different kind of ads banner you can use to promote your product or website on the official YouTube website and mobile application (on iOS and Android platform):
With TrueView video ads

TrueView in-stream ads
TrueView video discovery ads

Bumper ads
When you choose your best ads banner, you can get also choose and target advertisement banner. Such as on a big brand YouTube channel page as Google, Microsoft, Turn Off the Lights (Browser extension), Apple, Uber, L'Oréal, Unilever, 'Procter and Gamble', etc. Furthermore, if you want to learn more go to YouTube advertising – Video ad formats help page.
Google Ads
Other ways are to use the Google Ads online advertising platform developed by Google. And here you can create your own advertising banner (text, image, video) and can be advertised on Google Publisher Network.