When you use the Google Chrome version 73 or higher, and the macOS Light Appearance is enabled. Your Google Chrome web browser user interface is still light. And when you enable the macOS appearance settings to Dark. All your finder windows and also your Chrome web browser is dark. And that is not good for all users. And if you want to get a Dark Mode on only your Light Appearance of your macOS. Yes, you can with this free and easy solution to Mojave Chrome Dark Mode enabled.
Solution Mojave Chrome dark mode
To get a Dark Mode on your Mojave (or later such as macOS Catalina), you only need to install the Dark theme from the Chrome web browser. And then you get a dark user interface for your web browser. And it will keep the regular light appearance for all your other Mac operating system.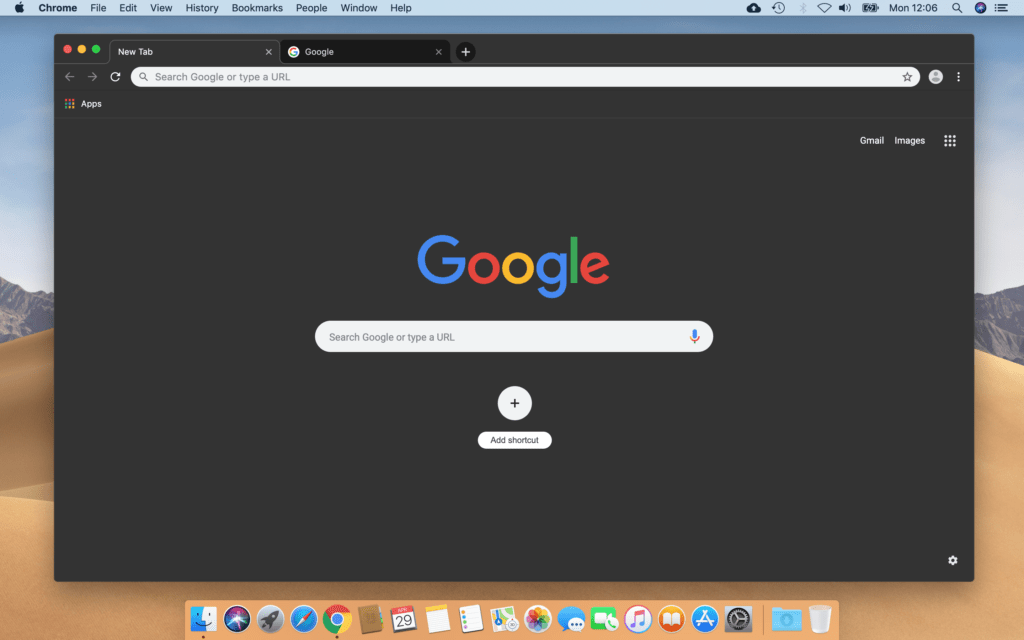 This idea works also vice versa if you need a Light Chrome Theme for your Google Chrome web browser when you macOS is enabled on the Dark Appearance.
In conclusion, you get a dark experience that at day and night when you browse on the internet with your Google Chrome web browser. And if you want to convert also all your websites, you can install the Turn Off the Lights Chrome extension.