Need a Google Search Night Mode? The Google website has been since the first day on September 4, 1998, always a white web page. And at that time of the year, the internet is just starting the grow. So, customizing the website with a browser extension is never hear. And even the web navigator was not optimal as it is today with the support of encrypted connection and VPN network for business users.
What is Google Search?
Google Search is a web search engine developed by Google. It is the most widely used search engine globally, providing users with the ability to search for information on the internet. When users enter a query or keyword into the search box, Google's search algorithm scans its vast index of web pages and returns a list of relevant search results.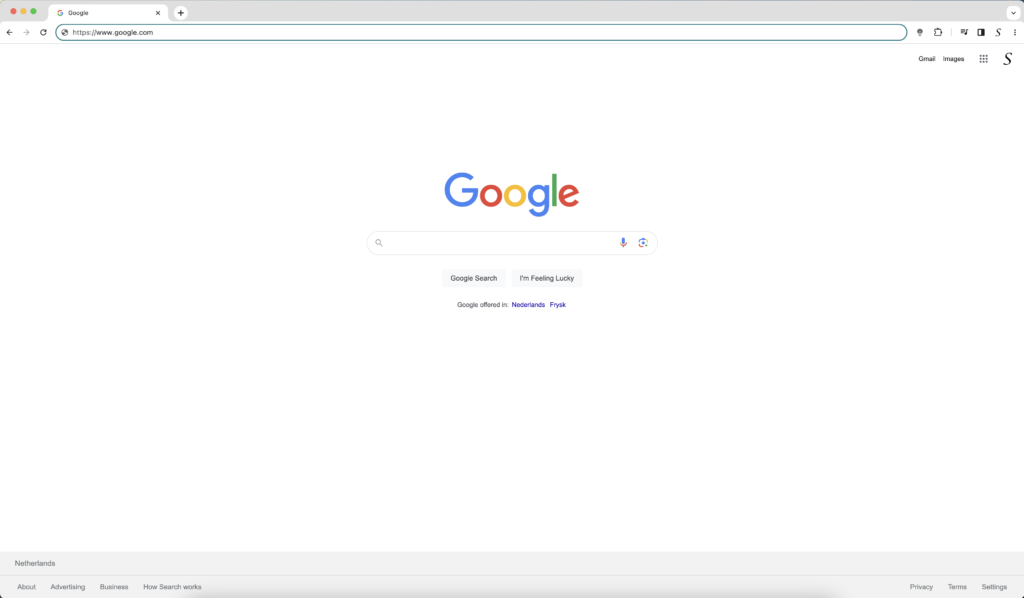 Google Search uses a combination of factors to determine the relevance and ranking of search results. These factors include keywords, website quality, user location, and user preferences, among others. The search results typically include a combination of organic search results (web pages that are ranked based on their relevance to the query) and paid advertisements.
In addition to text-based search results, Google Search also provides various other features and services, such as image search, video search, news search, maps, weather forecasts, and more. It constantly updates its algorithms and features to improve the search experience and provide users with the most relevant and useful information.
What is Night Mode?
Night Mode, sometimes referred to as Dark Mode, is designed to make the user interface of an application or device easier on the eyes in low-light or dark environments. It typically involves the use of darker color schemes, such as black or dark gray backgrounds with light-colored text, instead of the traditional light backgrounds with dark text.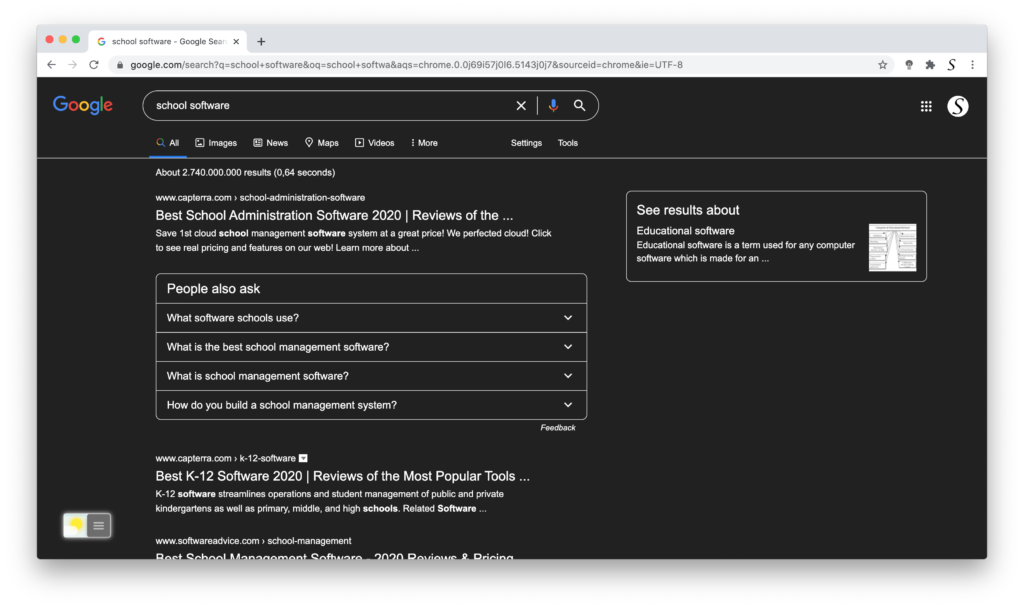 Today there is a solution to get the Google Search Night Mode enabled in your web browser. And it works also for all the other websites such as YouTube, Facebook, and Twitter.
Enable the Google search Night Mode
If you have a modern web browser such as Google Chrome. Then you can follow the instruction steps here below to activate the Night Mode feature on Google website.
Install the Turn Off the Lights Browser extension
Open the Turn Off the Lights Options page and click on the Night Mode tab
And enable the first checkbox that shows the night switch on each web page.
When you open the Google website, you can see a night switch visible on that page. And a single click, it activates the Night Mode stylesheet on the current web page.
YouTube video tutorial
How to enable Google Search Night Mode