Need a Google search Night Mode? The Google website has been since the first day on September 4, 1998, always a white web page. And at that time of the year, the internet is just starting the grow. So, customize the website with a browser extension is never heard. And even the web navigator was not optimal as it is today with the support of encrypted connection and VPN network for business users.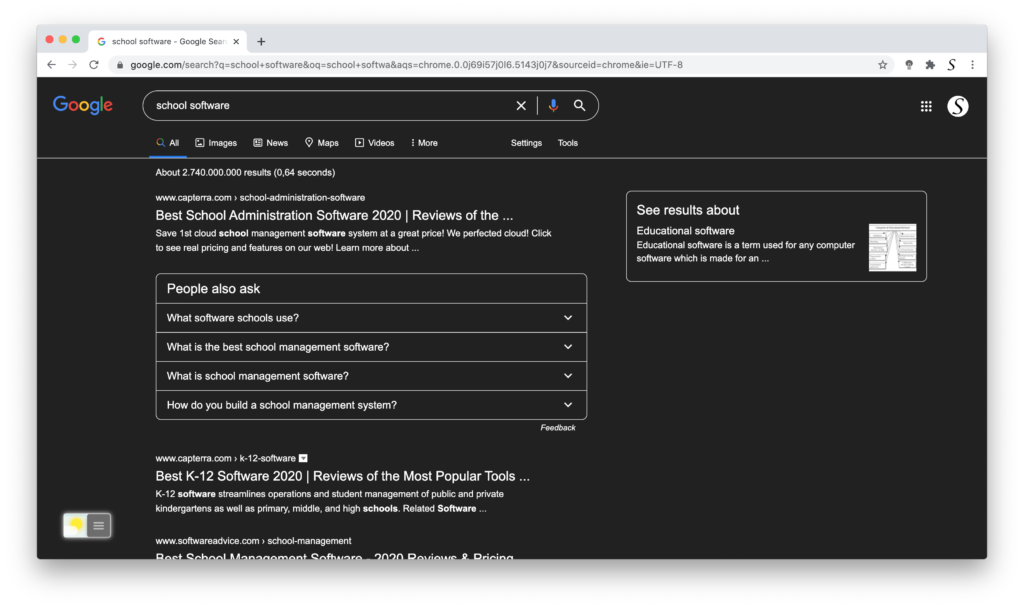 Today there is a solution to get the Google search Night Mode enabled in your web browser. And it works also for all the other websites such as YouTube, Facebook, Twitter.
Enable the Google search Night Mode
If you have a modern web browser such as Google Chrome. Then you can follow the instruction steps here below to activate the Night Mode feature on Google website.
Install the Turn Off the Lights Browser extension
Open the Turn Off the Lights Options page and click on the Night Mode tab
And enable the first checkbox that shows the night switch on each web page.
When you open the Google website, you can see a night switch visible on that page. And a single click, it activates you the Night Mode stylesheet on the current web page.