In the old days, we saw TV from a black and white screen (that as a gray color scale screen). Furthermore, if you want to experience this same authentic experience in your video player, you can use this optional video filter in the free and open-source Turn Off the Lights browser extension. And you can get your YouTube videos in black and white.
YouTube videos in black and white
Here the steps on how to enable this video filter feature in your favorite web browser:
Download the Turn Off the Lights browser extension
When the installation is completed, click right on the gray lamp button and select Options.
From the Turn Off the Lights Options page, select now the tab Advanced Options. And scroll down until you see the topic Video Toolbar
Enable this checkbox "Show the toolbar below your screen to customize the current video player"
Open now any HTML5 video and then move your mouse inside the video content you will see the toolbar. And here you can enable the video filters
Click on the test tube icon, to switch to the video filter
See the preview of the Taylor Swift – Love YouTube video clip: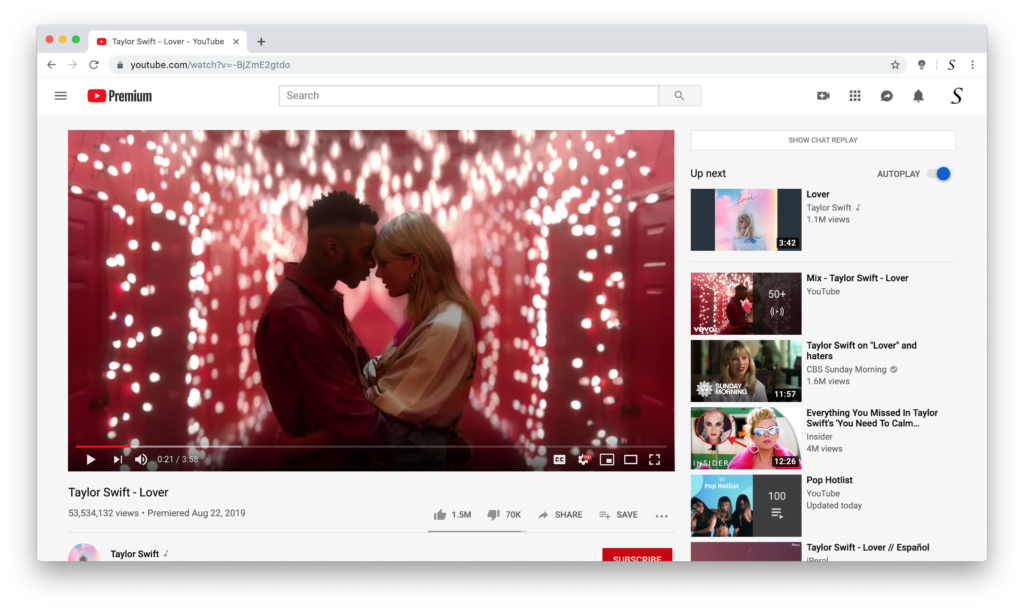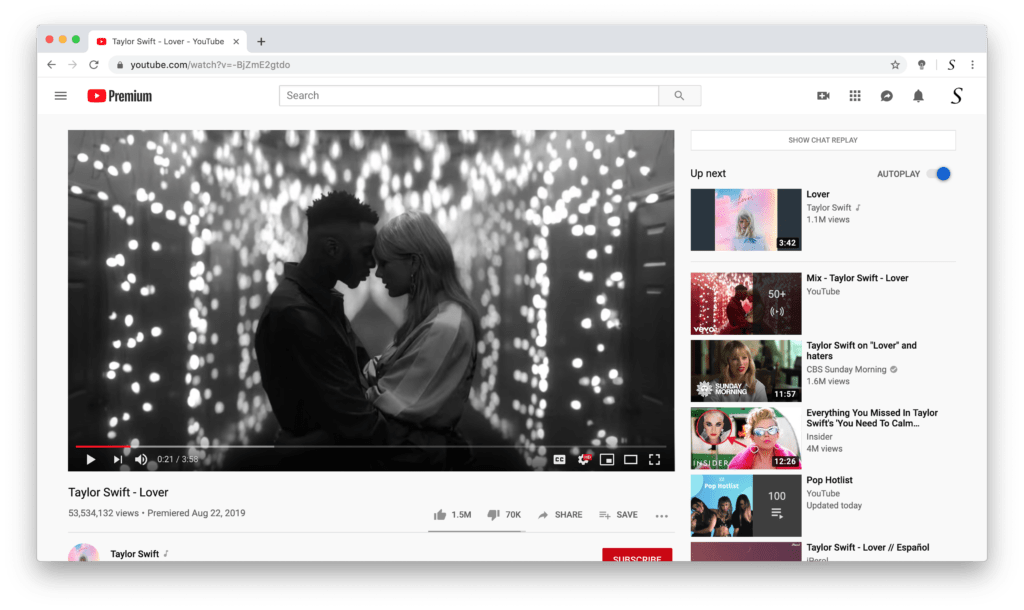 From the top toolbar you can do many other actions, see the following button actions that are available in the bar:
Displaying the audio-visualization for the current video player
Set the video player to the full window size
Add a filter in the current video player
Replay the current video player
Take a screenshot of the current video player
This feature is for all HTML5 videos, and also for the YouTube videos in black and white. In addition, you can improve also the video brightness, contrast, saturation, hue, sepia, invert, and more. That you get a more safe, healthy, and comfortable experience for your eyes. So where are you waiting for it? Try it now!
If you find it useful to get your video in Black and White, then you can share the link on Facebook or share the link on Twitter. So your family, friends, or colleges can know about this handy free tool.