If you want to get a comfortable and healthy experience for your eyes, you can enable the Night Mode feature in the Google Chrome web browser. With this Night Mode feature, it can convert all websites to your own chosen dark theme color. Such as Google, YouTube, Facebook, Twitter, CNN, ABC, etc websites.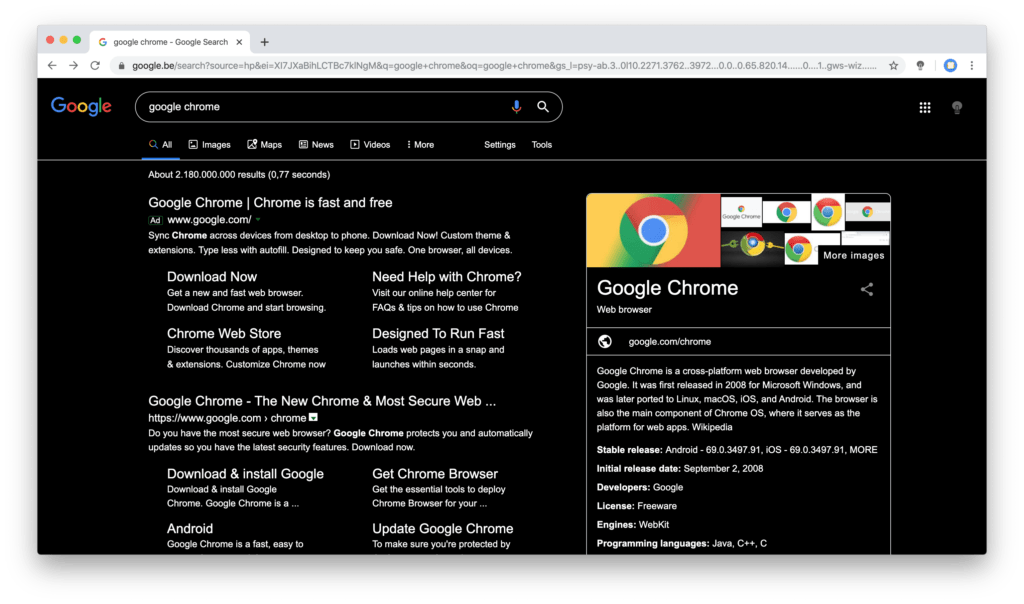 The solution to turning night mode on
Follow the steps here below to get today your amazing Night Mode feature enabled in the Google Chrome desktop web browser. You only need to install one easy to use free Chrome extension: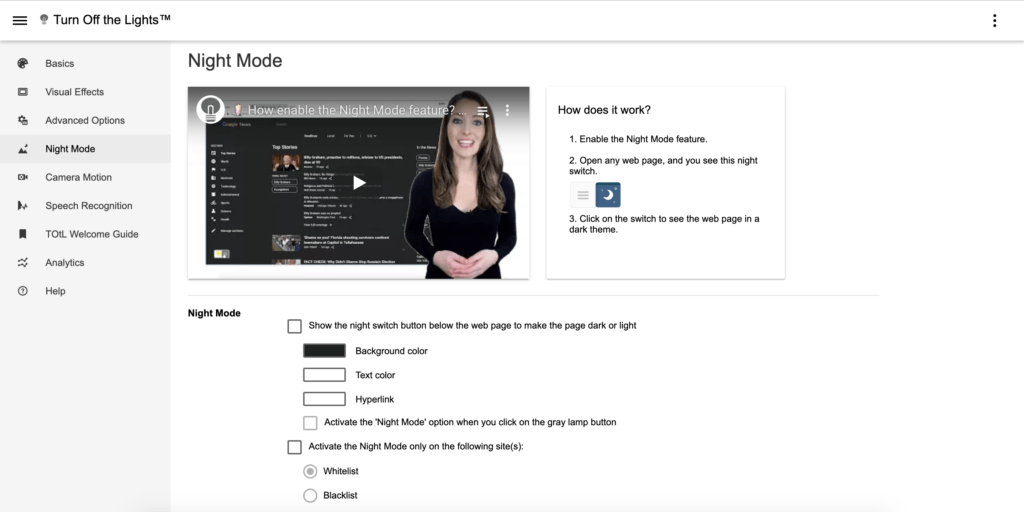 Install the Turn Off the Lights Chrome extension
Click right on the gray lamp button, and select Options from the right-click menu
Select the Night Mode tab
And enable the Night Mode checkbox to show the switch on all websites
When you open now a website, each page will be a night switch visible. One single click activate and deactivate the Night Mode feature
Furthermore, you can customize it to your personal touch and feel. From the Chrome extension Options page, you can change the default text color. And also the background and hyperlinks color when you enable the Night Mode feature on the current web page.
---
Do you found technical, factual and grammatical errors on the Turn Off the Lights website?
You can report a technical problem using the Turn Off the Lights online technical error feedback form.
---