If you want to make the YouTube darker in Google Chrome (or in any other web browser). The YouTube video platform darker does have a dark theme. You can activate the default theme from YouTube by following the steps here below:
Open the YouTube website, and click on your profile icon
A menu shows up, and click on the menu item "Dark theme: Off"
And enable the toggle switch to enable the Dark theme
Get your own dark mode colors and YouTube darker in Google Chrome
If you want to choose your own personal dark color, then you are of luck with the default YouTube Dark Mode.
However, there is a solution that can create your own dark mode version of it, and that on all websites. With the free Turn Off the Lights Browser extension, you can enable the Night Mode feature. That powerful feature will let you convert each webpage stylesheet to your own personal dark theme. You choose the background, text, and hyperlink color.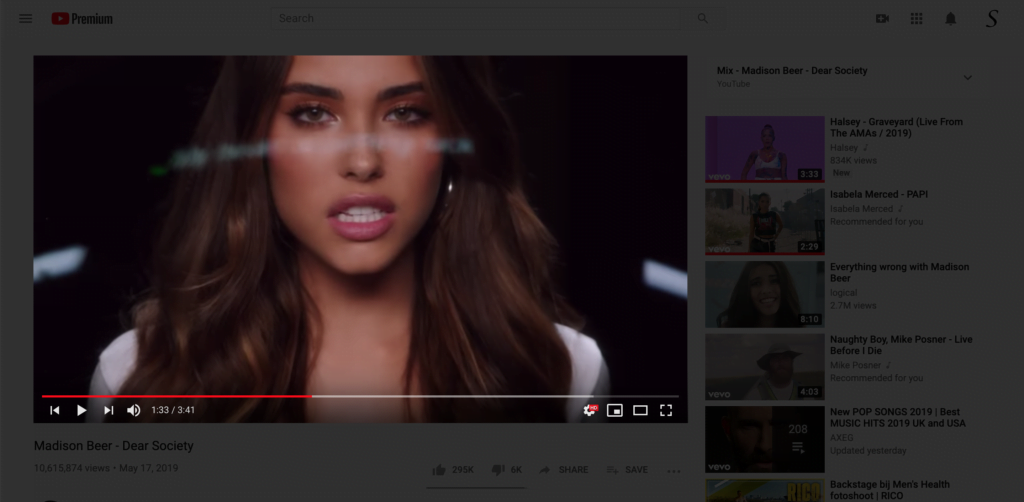 Or you can press the gray lamp button in your web browser toolbar to dim the current YouTube web page and make YouTube darker in your Google Chrome web browser. And with a double click on the gray lamp button, you can get a mini settings panel show up, where you can increase and decrease the opacity value of this dark layer.
YouTube video
Looking for YouTube darker in Google Chrome? Then you can always use the YouTube Dark Mode option.