Table of Contents
Introduction
Did you find a bad translation? Everyone can make a mistake even an amazing translator because the localization of the string is done on the Crowdin website. You do not always know where the string is used in the browser extension or application. But the community is doing a good job of keeping it professional and understandable for you to use the browser extension and app for the first time.
Understanding Bad Translation
Bad translations can lead to misunderstandings and misinterpretations. From awkward phrasing to cultural insensitivity, the pitfalls are numerous. Crowdin.net website and the translators challenge and provide innovative solutions to ensure your messages are accurately conveyed.
The Role of Crowdin.net
Crowdin.net serves as a comprehensive translation management platform. It facilitates collaboration among teams, ensuring a smooth and error-free translation process. With features like real-time editing and context-aware translations, Crowdin.net takes translation to a whole new level.
Bad Translation? Correct it!
This software Turn Off the Lights supports more than 40 languages and is maintained by the community and the extension user like you. From the African to the Chinese language.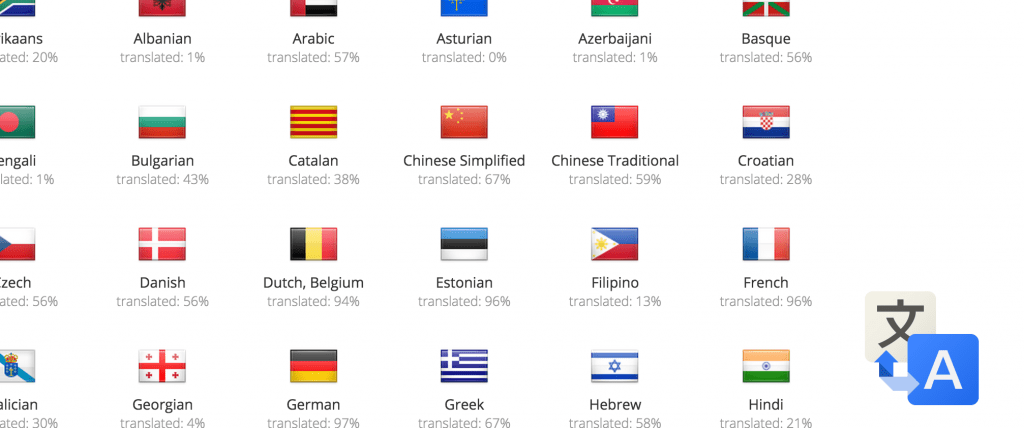 How can I translate Turn Off the Lights into my language?
You can help to translate this browser extension by following the steps below.
Choose the language you want to translate, by clicking on the country flag. And choose first the priority files first, and then the other string files
Update the translations is done using your Google, Facebook, or Crowdin account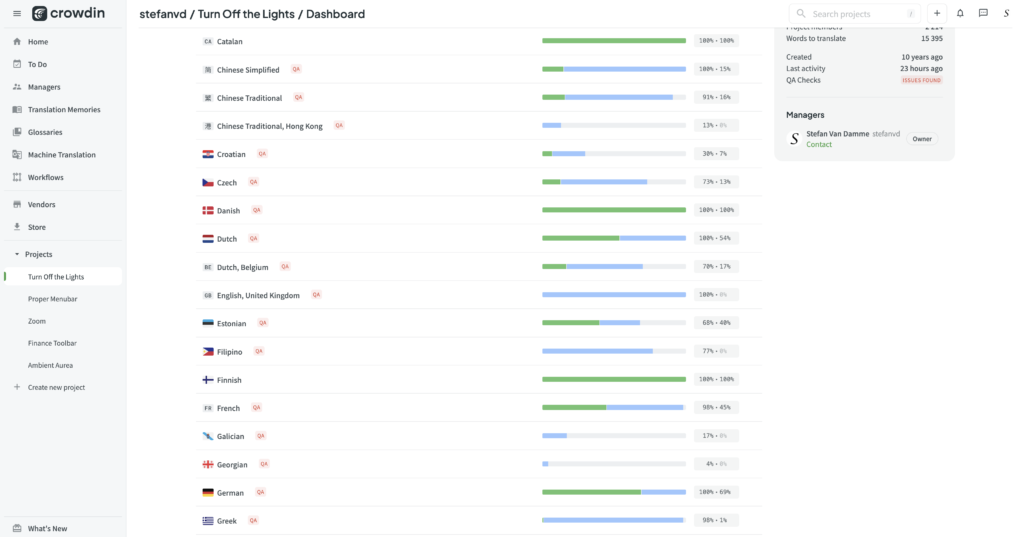 And every 2+/- weeks we update the translations for all browser extensions (Google Chrome, Firefox, Opera, Safari, Maxthon, Brave, Vivaldi, Yandex, and Microsoft Edge).
YouTube Video
Conclusion
In the realm of global communication, accurate translation is non-negotiable. Crowdin.net website is a beacon, guiding applications towards the correct string and teamwork together for a correct translation for the browser extension and application. Say farewell to bad translations and embrace a world where every word is understood, thanks to Crowdin.net.
FAQ
What languages does Crowdin.net support?
Crowdin.net supports a vast array of languages, ensuring you can reach audiences worldwide.
How does Crowdin.net ensure translation quality?
Crowdin.net employs a combination of automated workflows and collaborative editing to ensure high-quality translations.
How does Crowdin.net handle complex technical translations?
Crowdin.net excels in technical translations with its support for various file formats and context-aware translation features.