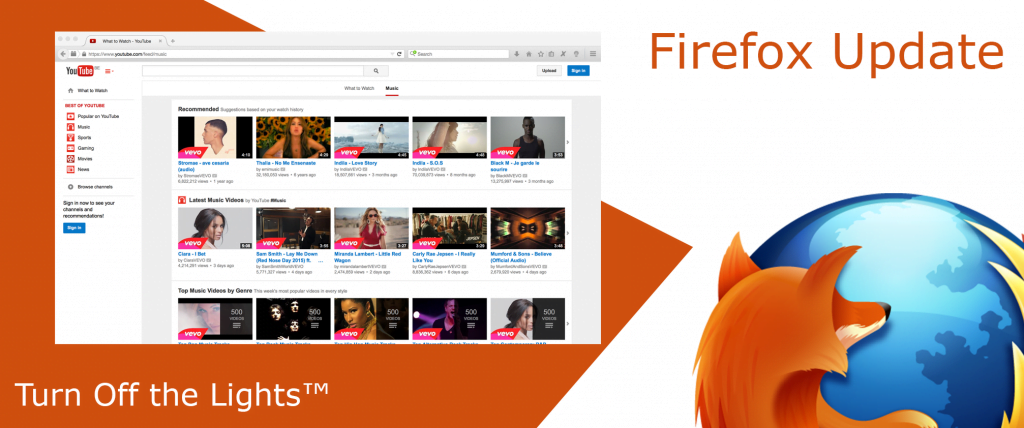 This are the steps to make sure Firefox is up-to-date, follow these instructions in the web browser:
Click the menu button in the top-right of the browser
Click the question mark at the bottom of the popup
Click "About Firefox" menu item
The About popup will show up on your screen, and will force to automatically download and run the update on your computer. When this update is done, it restart the web browser app.
Firefox web browser
It's one of the most used web browser this year. That have a powerful HTML5 render engine. And one of the largest amount of extensions to customize your web experience online. To learn more about the independent free browser visit the Mozilla website.
---
Do you found technical, factual and grammatical errors on the Turn Off the Lights website?
You can report a technical problem using the
Turn Off the Lights online technical error feedback form
.
---