Everyone hates annoying ads, and in the Turn Off the Lights browser extension, there is an option to enable the YouTube video adblocker. That feature stops the disturbing ads showing up in the YouTube video player. Where you as YouTuber watcher can quietly watch your favorite video.
To enable the YouTube video ad blocker in Google Chrome
Open the Turn Off the Lights options page and go to the "Advanced Options" tab page. And below you see a topic about "Block Video Ads", enable this feature and refresh your web page. This uses the official Adblock Plus browser extension to prevent streaming and unwanted ads showing up in the YouTube video player. YouTube video ad blocker works everywhere on YouTube and also for paid channels such as YouTube Premium.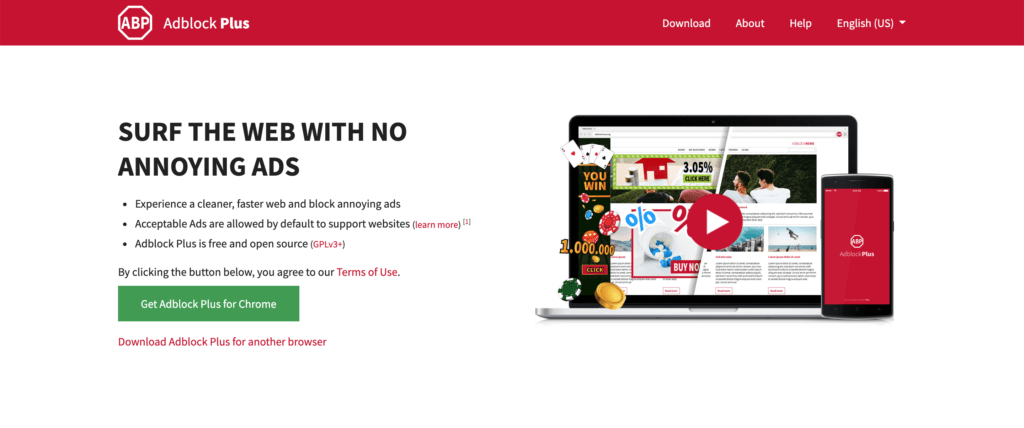 Adblock Plus Surf the web without annoying ads!
Can block tracking, malware domains, banners, pop-ups and video ads – even on Facebook and YouTube
Unobtrusive ads aren't being blocked in order to support websites (configurable)
Over 300 million downloads
It's free! (GPLv3)
Turn Off the Lights is responsible for the filters of this browser extension if you have an issue or suggestion. Please use the contact using the support form on this website.
---
Did you find technical, factual or grammatical errors on the Turn Off the Lights website?
You can report a technical problem using the Turn Off the Lights online technical error feedback form.
---