Table of Contents
Introduction
YouTube downloader is what everyone wants these days, everyone can then download online a video or even a full movie from the internet. Even according to the numbers, the company lost a part of its earnings because of these bad practices.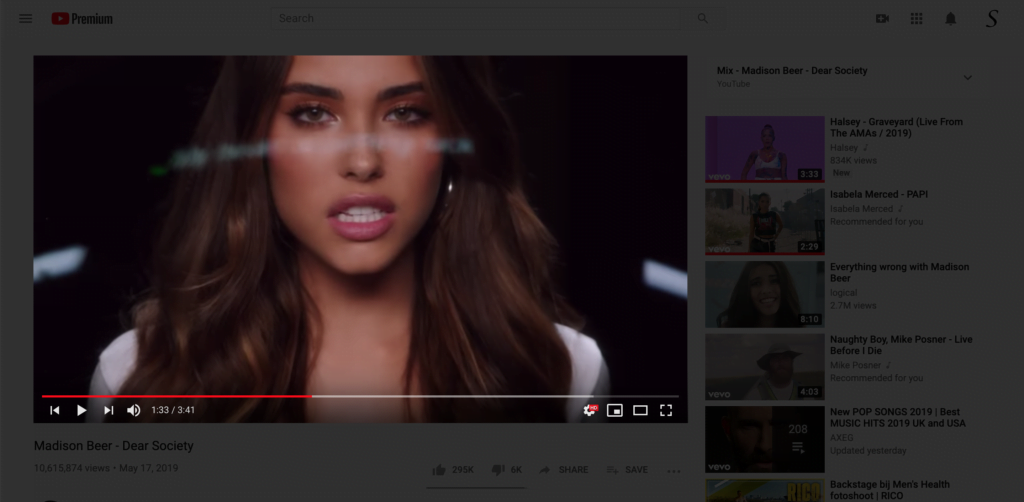 Is it legal a YouTube downloader?
No. On the Chrome web store is it forbidden to have published a YouTube downloader in the store. Also if you see a one on the Chrome Web Store, the change is so big that it will be removed within 72 hours. The real reason that video downloaders are removed is that they violate section 4.4.1 of the Developer TOS:
You agree that you will not engage in any activity with the Gallery, including the development or publication of Products or other materials, that […] enables the unauthorized download of streaming content or media.

Chrome Web Store Program Policies
Of course, developers are free to host such extensions on other websites or on the Firefox or Opera extension gallery. Or publish the app outside the Google Play Store. Such as the YouTube Vanced APK download file (only for Android users).
Browser Extension
Turn Off the Lights browser extension follows this program policy and terms of service from Google and YouTube. And doesn't add anything illegal inside that will damage the web browser or the internet. The Turn Off the Lights browser extension adds an improvement that is safe for everyone who has never done it before as a browser extension. Such as the Atmosphere Lighting and the Eye Protection layer to protect your eyes against the white light.
Download HTML5 videos
If you want to download an HTML5 video, then you see the default user interface of the video player. There is a on the right an arrow button, that will download the current HTML5 video to your computer. (note that all web browsers see this button)
Downloading videos from YouTube using a downloader is a straightforward process:
Find the Video: Visit YouTube and locate the video you want to download.
Copy the URL: Right-click on the video's URL in your browser's address bar and select "Copy."
Open the Downloader: Launch your chosen YouTube downloader.
Paste the URL: In the downloader, there should be an option to paste the video URL. Paste it there.
Choose Quality and Format: Select your preferred video quality and format (e.g., MP4 or MP3).
Start Download: Click the download button to initiate the process.
Tips for Safe and Efficient Video Downloading
Always use a reputable YouTube downloader to ensure your safety and the quality of downloaded videos.
Be cautious of misleading ads or websites that claim to offer free downloads but may lead to malware.
Regularly update your downloader software to access the latest features and security enhancements.
YouTube Video
This video shows the introduction video about the free and Open-Source Turn Off the Lights browser extension. That is available for all major web browsers such as Google Chrome, Safari, Firefox, Opera, Yandex, Maxthon, Naver Whale, Brave, Vivaldi, Cốc Cốc, and Microsoft Edge.
FAQ YouTube downloader
Can I download YouTube videos for free?
Yes, many YouTube downloaders offer free versions with basic features. However, some may have limitations, such as watermarked videos or reduced download quality.
Is it safe to use YouTube downloaders?
Not all YouTube downloaders are safe to use. Ensure you download from trusted sources to avoid malware.
Can I download YouTube videos on my smartphone?
Yes, there are YouTube downloader apps available for both Android and iOS devices.
Are there any legal implications of using YouTube downloaders?
Downloading videos for personal use is generally legal. However, distributing copyrighted content without permission is illegal.
How can I convert YouTube videos to MP3?
Many YouTube downloaders offer the option to convert videos to MP3 format during the download process.
Can I download entire playlists from YouTube?
Yes, some YouTube downloaders allow you to download entire playlists or channels in one go.