Does Amazon have a dark mode?
Does Amazon have a dark mode? But what is Amazon? Amazon is the most popular website for your shopping and the holiday season. That includes products such as clothing, shoes, jewelry, shampoo, home decoration, kitchen, tech products, etc. And the Amazon does not have an official dark mode for his customizer and visitors. However, no need to worry. Because this ultimate and useful tool lets you convert each website in your own dark mode version, and that includes this website. Furthermore, it is available as a free tool for all major web browsers. And that includes Google Chrome, Microsoft Edge, Safari, Opera, Firefox, and Yandex web browser.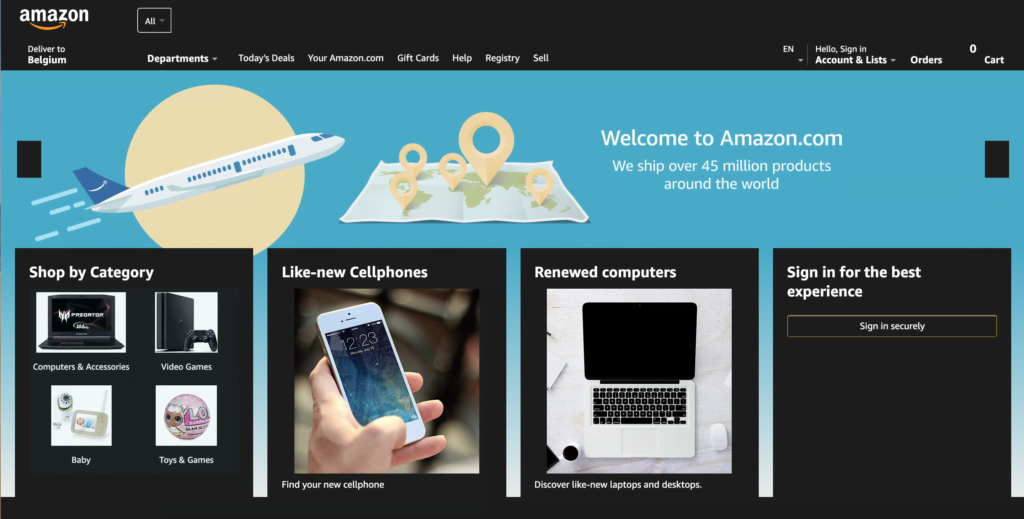 The solution to enable Amazon Dark mode
Follow the instruction steps here below to get your personal and love dark mode version. That for your website (and many other websites):
Download the official and free Turn Off the Lights browser extension
Click right on the gray lamp button and choose Options from the context menu
It will now open the Turn Off the Lights Options page, and in the Night Mode tab you can enable the night theme
In addition, in the Turn Off the Lights Options page you can tweak the night mode interface that math well with your personal style. That from the background, text, and hyperlink color.