Table of Contents
Introduction
Welcome to the world of online shopping with Bol.com! If you're looking to make your shopping experience even better, you've come to the right place. In this article, we'll dive into the exciting realm of Bol.com Dark Mode and how it can transform the way you shop. From enabling Dark Mode to its advantages, we've got you covered.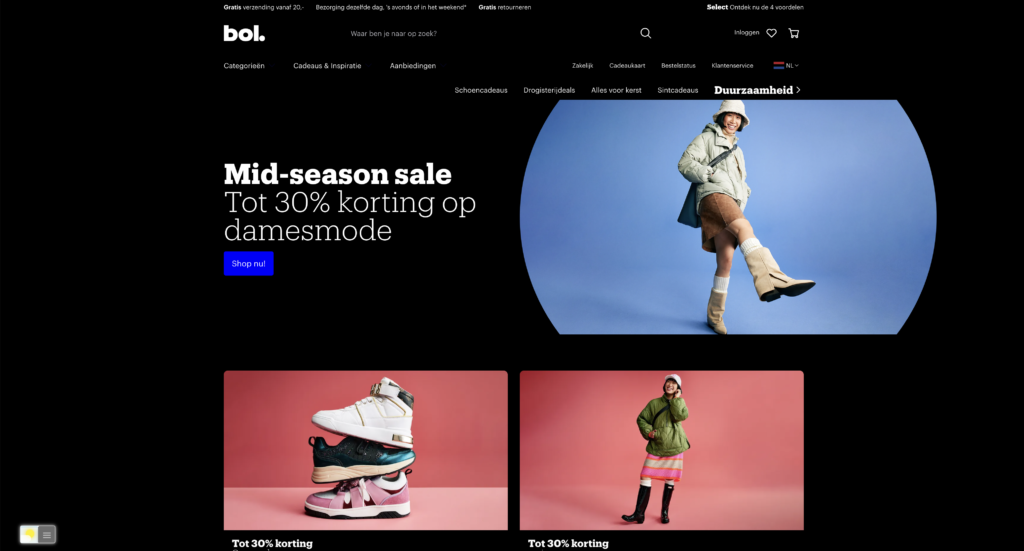 What is bol.com?
Bol.com is a well-known online retail platform based in the Netherlands and Belgium. It is one of the largest and most popular e-commerce websites in these regions. Bol.com offers a wide range of products, including books, electronics, fashion, home and living, beauty, and many other categories. Customers can shop for products from various brands and sellers through the platform.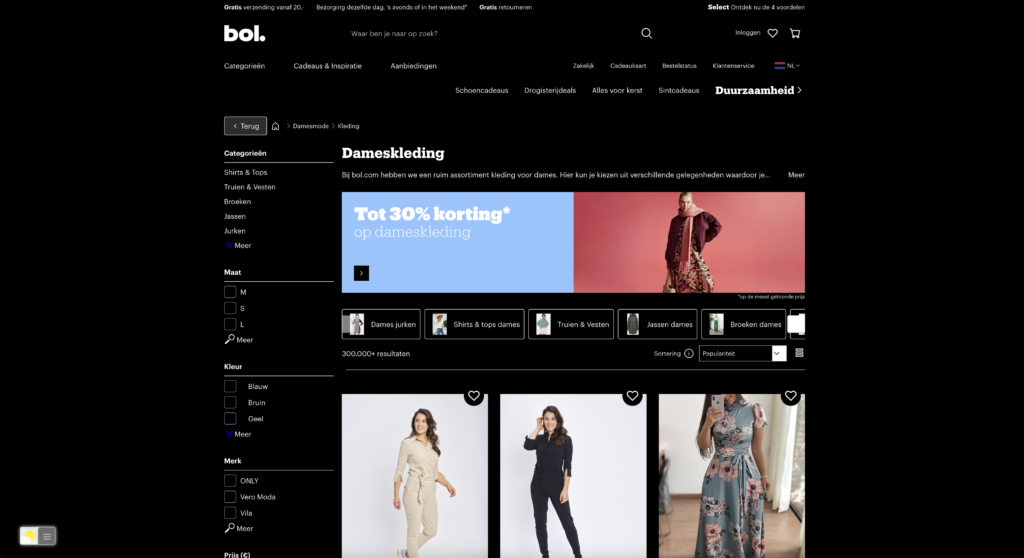 The website provides a convenient and user-friendly shopping experience, including features such as customer reviews, product recommendations, and a secure payment system. Bol.com aims to provide a diverse selection of products and services to cater to the needs and preferences of its customers, making it a go-to destination for online shopping in the Netherlands and Belgium.
Bol.com Dark Mode: A Game-Changer
Dark mode, also known as night mode or dark theme, is a user interface option or feature available in many software applications and operating systems, including websites and mobile apps. Dark mode is designed to change the overall color scheme of the user interface from the traditional light or white background to a darker color, typically featuring black, dark gray, or deep blue backgrounds with light text and elements.
Bol.com Dark Mode is a fantastic feature that allows you to switch to a darker color scheme while browsing and shopping on the Bol.com website. This feature has gained popularity because of its eye-friendly design and the enhanced shopping experience it offers.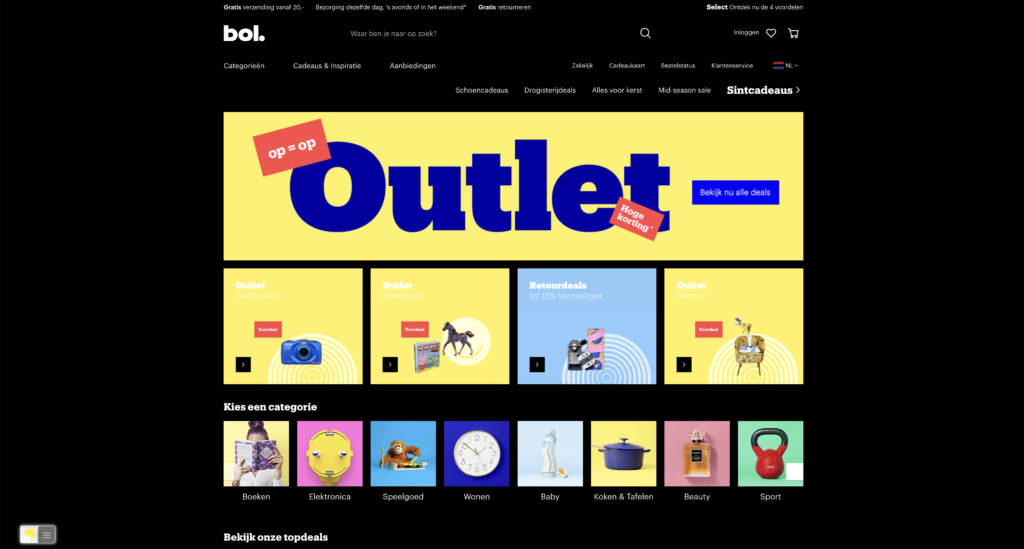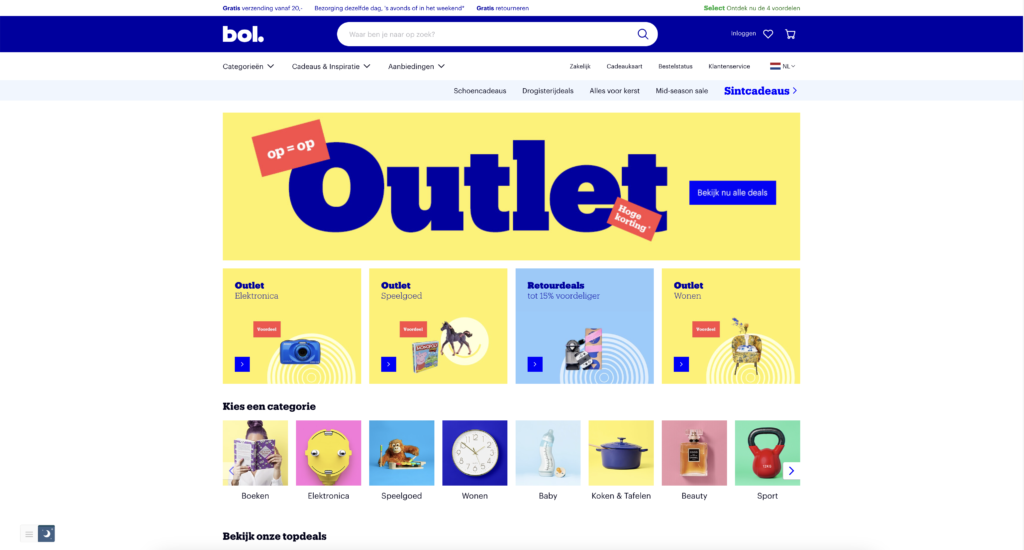 Enabling Bol.com Dark Mode
Activating dark mode on Bol.com is a simple process. For regular desktop internet users, you can get also this Bol.com Night Mode version on your favorite web browser. That is with the Night Mode option in the Turn Off the Lights Browser extension. Follow the steps below on how to enable this free solution in your web browser:
Download the Turn Off the Lights browser extension
Click right on the gray lamp button and select Options in the menu item
The Turn Off the Lights Options page shows up and select the tab Night Mode
Enable the Night switch or the long-press feature to activate the night mode on the current web page
Benefits of Dark Mode
Now that you have Bol Dark Mode enabled, let's explore the advantages it brings to your shopping journey.
Reduced Eye Strain
Shopping for extended periods can strain your eyes. Bol Dark Mode reduces the amount of blue light emitted from your screen, making it easier on your eyes.
Enhanced Focus
The darker background helps draw your attention to the products, prices, and descriptions, enhancing your focus and ensuring you don't miss out on any important details.
Aesthetic Appeal
The sleek and modern design of Bol Dark Mode adds an aesthetic touch to your shopping experience, making it more enjoyable.
Battery Saving
If you're shopping on a mobile device, you'll be pleased to know that Dark Mode can save your battery life.
Improved Sleep
Using Bol Dark Mode during late-night shopping can help reduce the impact of blue light on your sleep quality.
Customization
You can adjust the darkness level in Bol Dark Mode to suit your preferences.
Conclusion
In conclusion, Bol.com Dark Mode is a remarkable feature that can greatly enhance your online shopping experience. By reducing eye strain, improving focus, and offering customization options, it's a must-try for all Bol.com shoppers. Plus, it's available on both the website and mobile app, making it accessible to everyone. So, why not give it a try and enjoy a more comfortable and stylish shopping experience on Bol.com?
If you find it useful to get your Dark Mode for Boston, then you can share the link on Facebook or share the link on Twitter. So your family, friends, or colleagues can know about this handy free tool.
FAQ
How can I enable Bol.com Dark Mode?
To enable the bol.com Dark Mode you must install the Turn Off the Lights browser extension in your web browser. It is free and it is available for all web browsers. Then in the Turn Off the Lights Options page navigate to the Night Mode tab, and enable the first checkbox.
Is Bol.com Dark Mode available on the mobile app?
Yes, Bol.com Dark Mode is available on both the website and the mobile app, providing a consistent shopping experience.
Can I customize the darkness level of Bol.com Dark Mode?
Absolutely! Dark Mode allows you to customize the darkness level to your liking.
Does Bol.com Dark Mode save battery on mobile devices?
Yes, using Dark Mode on your mobile device can help save your battery life.
Is Bol.com Dark Mode available for all browsers?
Dark Mode is compatible with popular browsers like Chrome, Firefox, Safari, and Edge.
Can I use Dark Mode at any time?
Yes, you can use Dark Mode at any time, but it's especially beneficial during nighttime shopping to reduce blue light exposure.
Does Dark Mode Impact My Shopping Experience?
No, the dark mode does not affect the shopping features or functionalities of the Bol.com website. It is a visual enhancement for your comfort. And if you find it still too bright you can open the Turn Off the Lights page and in the Night Mode you can change the color to a darker color.
Is Dark Mode Suitable for Everyone?
While many users prefer dark mode, it's a matter of personal preference. Some might still find the traditional light mode more appealing.