Table of Contents
Introduction
If you are looking for how to advertise on a YouTube masthead banner on the YouTube.com website. You can read here more about the steps to get your YouTube videos visible to all viewers. And you see your ads on all the YouTube websites, that include also on the Turn Off the Lights browser extension Channel page.
Here you can generate a preview of your YouTube masthead banner.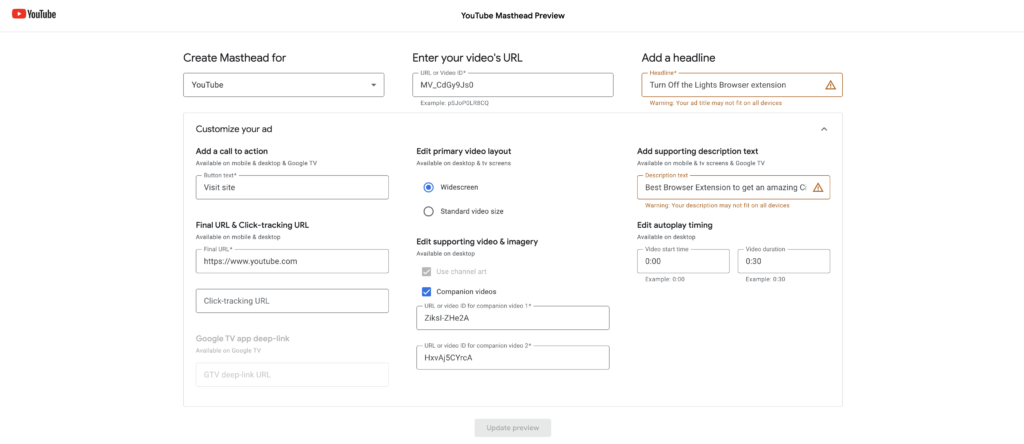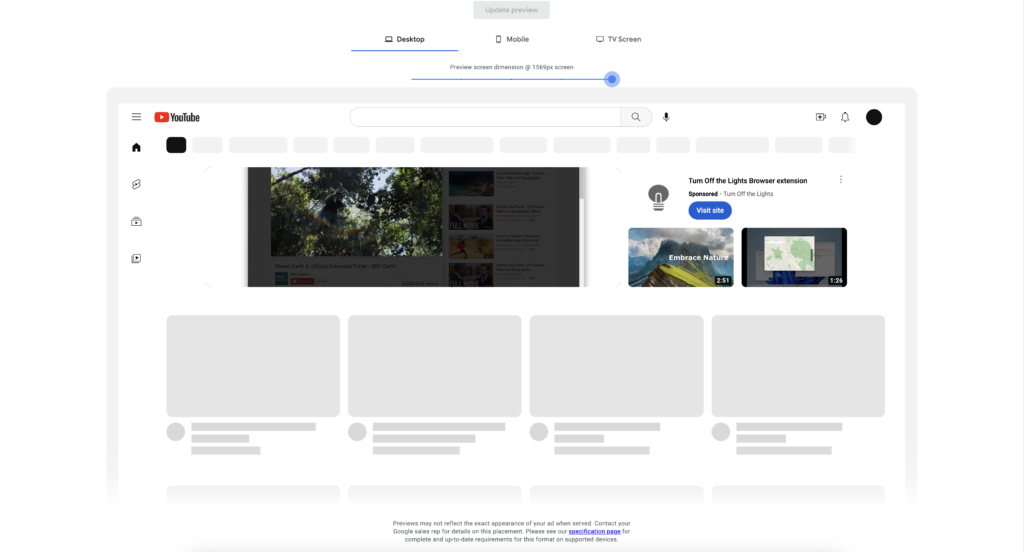 Make sure you follow the guidelines for the masthead desktop and guidelines for the masthead mobile users. To get a correct allowed advertisement.
The YouTube Masthead
The YouTube masthead is also called the Reserved Placements and that must be paid by CPD (Cost per Duration). So, you can pay for one day to get your product or video visible on the YouTube homepage. YouTube can charge you for these are the rich media 970×250 ads, $375000 per day. For small business users, it can be a bit too much in his marketing budget.
Advertisers report Reserved Placements ads cost a minimum of $300,000, so they are a significant investment but for large companies, those billion YouTube viewers could be well worth it. To apply for a reserved placement ad on YouTube advertisers must first call the Google sales team for a consultation. Here you can call a video ad expert near you in the United States, Canada, Australia, India, United Kingdom.