Who made this Turn Off the Lights browser extension, it is made by Stefan Van Damme, known on the internet as "Stefan vd" is one Belgian lead developer. That created first this extension for the Google Chrome web browser on 15 December 2009. Later that next year it's also available for the other web browser such as Safari, Opera, Firefox, Internet Explorer, and Maxthon. Turn Off the Lights is also improved by a few other developers. And on 23 September 2016 is the Turn Off the Lights available for the Microsoft Edge web browser.
Stefan Van Damme is since 2010 also one of the only Belgium Top contributors of Google and mentors in the Google Chrome Help forum.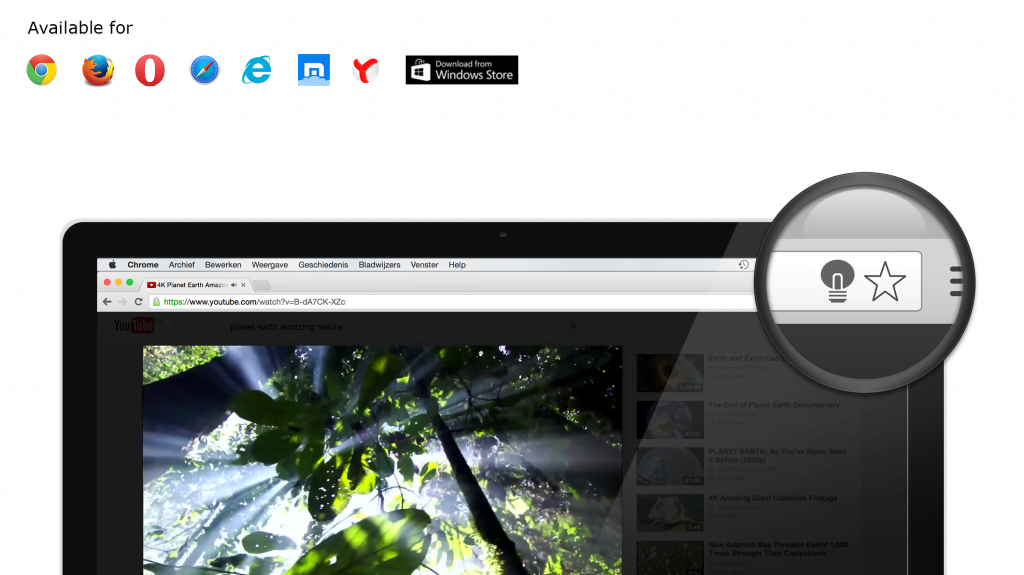 Made in a garage?
Most successful software or companies such as Apple, Microsoft are born in a garage, but this is something else. It's a place where you rest and sleep well. And where you can watch a movie in good quality in the front row. Don't forget you are also mobile and you can enjoy it anywhere. Can you guest it? 🙂
For who made?
For who made this useful tool. The Turn Off the Lights browser extension is designed for users who want to protect his eyes late at night and also to keep the focus on that video player.
Is build for all users and also K6 and K12 students. It is simple, and easy to customize to your personal touch. And this browser extension is available on all the major platforms. Such as Google Chrome, Firefox, Opera, Safari, Maxthon, and Microsoft Edge.
Can I join this community?
Of course, you can join our team! There are two kinds of community here at Turn Off the Lights, the translator group on https://crowdin.com/project/turnoffthelights and the developer group where everyone can read and improve the JavaScript/CSS/HTML code on https://github.com/turnoffthelights.
You can also feedback us by using the support form, that you can find on this support page. We take all the feedback very seriously. Because it is the feedback from you that make this browser extension so amazing on the web.
---
Did you find technical, factual or grammatical errors on the Turn Off the Lights website?
You can report a technical problem using the Turn Off the Lights online technical error feedback form.
---