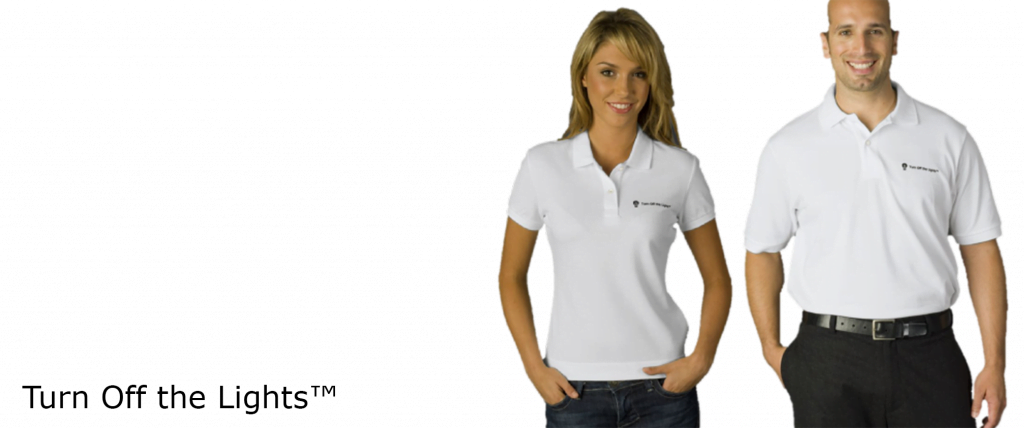 Do you want to buy the official "Turn Off the Lights" T-shirt? Take a look in our merchandise store. You can choose between for few designs and it's for men and women. Or by visiting this link for the "men" or "women" version.
T-shirt
Default are the T-shirt available in a white and black background. And is available in all form of sizes. This include sizes such as small, medium, large and X-large. In the store you can between more then two styles of T-shirts.
Turn Off the Lights Store
If you want a something more different, you can. You can choose between in the Turn Off the Lights Store for black and white hoodie, mug, cap, iPhone case, stickers, hats, journals, blankets, pillows, tote bags, buttons, lighters, jewelry, keychains, wallets, sunglasses, leggings, scarves, ties, luggage handle wraps, hair ties, money clips, bel buckles etc.