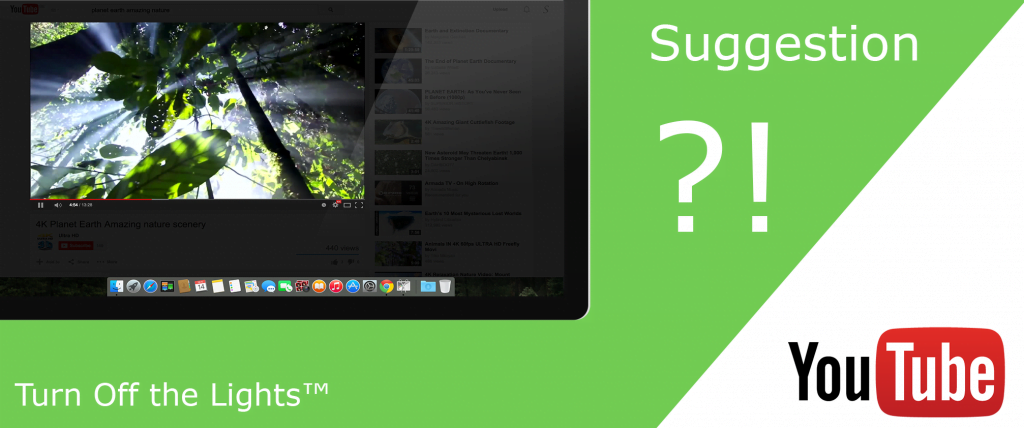 Do you have a great idea or suggestion for us on how to improve the amazing Turn Off the Lights experience in your desktop web browser or mobile device? If so, share it with us! And we are happy to help you further to increase your web experience to the next level. And all for a better cinema experience on YouTube.
Steps to report a Suggestion
To submit your suggestion follow the instruction steps here below:
Open the Turn Off the Lights Support website
On the top left of this page, you will see the option to contact and ask for support. And choose the email contact support form
A new help page will show up, and here you can describe your idea in the text field. When you are done with typing the text and your personal contact information such as your email. Click on the blue send button to send this message to the Turn Off the Lights Suppor team. And withing the 48h you will receive a reply back to thank you for your feedback
We take your feedback very seriously and appreciate it that you take the time to fill this form. And thank you for using the Turn Off the Lights software on your computer or mobile phone.