This is the permission lamp information page on how and where you can use the official Turn Off the Lights browser extension logo. The gray lamp button is built in three simple design steps. The first part is the four gray #666666 horizontal lines where the last line is a short line. The second part is the circle on top of the four lines. And the third part is the gray #666666 rectangle with a white #FFFFFF radius border in the middle of the circle element. In result, it creates this most simple design of the browser lamp. That is used in all web browser for as the toolbar icon.
Turn Off the Lights gray lamp logo
This logo is showed for the browser extensions version of Turn Off the Lights.
Permission lamp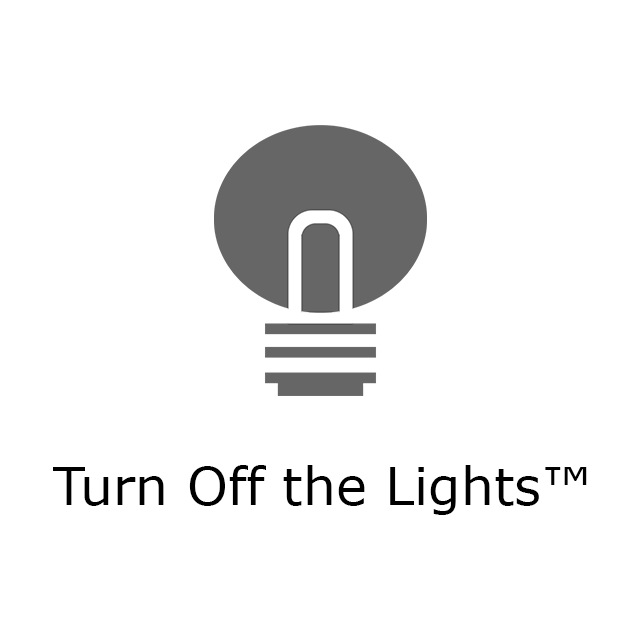 I hereby affirm that Turn Off the Lights, the creator, and owner of the exclusive copyright: "[File:Turn Off the Lights.png]" as shown here below:

https://github.com/turnoffthelights/Turn-Off-the-Lights-Chrome-extension/blob/master/icons/icon128%402x.png
Do have the legal authority in my capacity to release the copyright of that work. I agree to publish the above-mentioned content under the following free license: GPL
This for on the website such as Wikipedia, Github, etc. In conclusion, the Attribute must be clearly visible that Turn Off the Lights is the owner and designer of this industrial design.