Yes, you subscribe for a monthly payment to maintain the website hosting, data traffic, and development of the Turn Off the Lights browser extension project. So that new users can find this free browser extension and install it on their own personal computer, and enjoy it on all their favorite browsers, desktop computer, tablet, or mobile phone. And watch YouTube videos like never seen before.
Subscribe to the subscription
To know how you can support the Turn Off the Lights project. Follow the steps here below
To subscribe to Turn Off the Lights, to support the work. Go to the Turn Off the Lights donation page
On this web page, click on the radio button "Subscribe"
Choose now the level of support, for Brons, Silver, or Gold level. And click on Subscribe to finalize the payment
At last, you will receive the thank you page that the subscription is done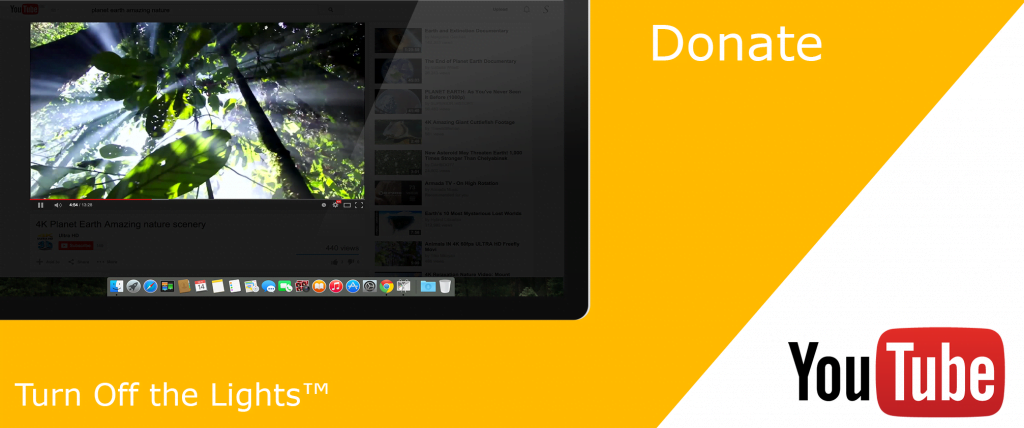 Single Payment
It is also possible to do a one-time donation to Turn Off the Lights, where you can choose the amount in US dollar, Euro, Rub, or in Chinese yen currency. And you can always come back to donate to us again. There is no limit on this donation page.
You can choose between one of the following types of donations: Master Credit Card, Visa, Discover Card, Bank, PayPal, and Bitcoin.
YouTube video