¿Quieres un modo nocturno para la aplicación de Facebook y el sitio web? Puede obtener esto siguiendo los pasos a continuación en esta página de ayuda. Obtienes un tema más oscuro y personalizable que coincide con el contenido de Facebook.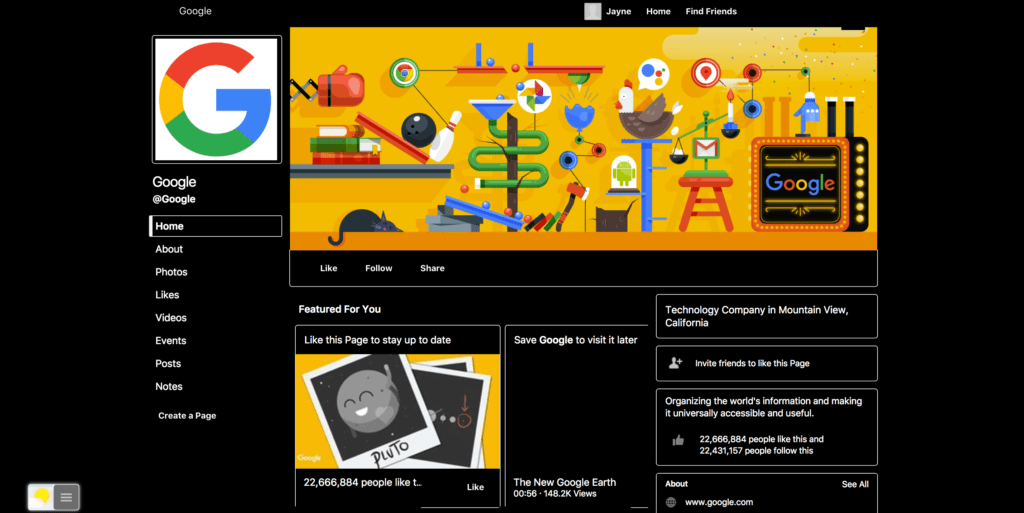 Cómo activar el modo Nocturno para la aplicación de Facebook
Asegúrese de haber instalado la extensión del navegador Turn Off the Lights en su navegador web favorito
Haga clic derecho en el botón de la lámpara gris y haga clic en el elemento del menú Opciones
Verá aparecer una nueva página web y haga clic ahora en la pestaña Modo nocturno
Active la primera casilla de verificación para mostrar el interruptor en cada página web
Reinicie su navegador web, y ahora con un solo clic puede convertir la página web en un tema Nocturno
Cuando el interruptor nocturno está visible debajo de su página web actual, puede hacer clic en él para activar el tema oscuro (va del icono de la luna al icono del sol nublado). Y con un solo respaldo, obtienes tu página web de Facebook azul normal.
Sin embargo, si no te gusta el fondo completamente negro. Puede cambiarlo a un tipo de color diferente, como gris, verde, rojo, amarillo, naranja, etc. Esto también es para el color del texto y el hipervínculo que ve en la página de Facebook.
---
Did you find technical, factual or grammatical errors on the Turn Off the Lights website?
You can report a technical problem using the Turn Off the Lights online technical error feedback form.
---