Una de las mejores educativas de YouTube es la extensión del navegador Apagar las luces. Esta herramienta gratuita mantiene a su estudiante y también a sus hijos K12, el foco en sólo el reproductor de vídeo. Y todo lo que rodea a este reproductor de vídeo es negro transparente, pero no el video en sí. Ayuda a sus alumnos a ver ese importante contenido de vídeo.
Educación en YouTube
En la página Desactivar las opciones de luces, puede personalizar el aspecto de esta capa negra. Por ejemplo, puede cambiar el color, el valor de opacidad o incluso reemplazar el color por su propio fondo de pantalla de imagen. Incluso usted puede obtener la función de desplazamiento del volumen del ratón, por lo que puede cambiar fácilmente el volumen de ese reproductor de vídeo. Esta educación de YouTube también es recomendada por el programa Google for Education, Augsburgo, Universidad de Londres y Apagar la luz para la educación.
Desactiva la extensión del navegador Lights sobrealimenta la vida en YouTube. Crea un centro de YouTube en tu aula grande o smal. Y esta extensión hace lo que debe hacer por sus estudiantes. Eso para atenuar la página web en el sitio web de YouTube, para que los estudiantes puedan concentrarse en el video en sí sin ver la sugerencia o comentarios.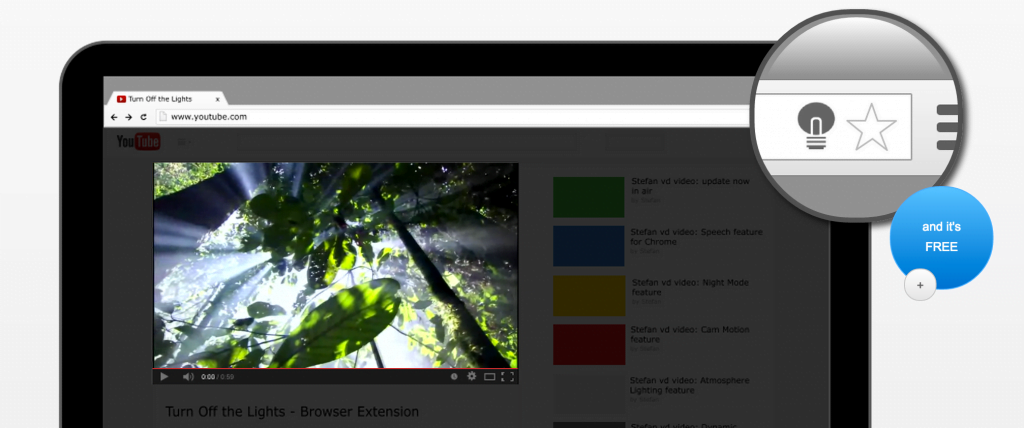 ---
Did you find technical, factual or grammatical errors on the Turn Off the Lights website?
You can report a technical problem using the Turn Off the Lights online technical error feedback form.
---