Obtener un navegador web negro y Safari es un buen paso para proteger sus ojos tarde en la noche. Y hacer que la página web sea más cómoda y saludable para sus ojos. A continuación verá dos soluciones gratuitas para obtener la mejor experiencia nocturna que puede instalar en su ordenador Mac personal, y su dispositivo móvil.
Un. Cómo hacer safari negro en Mac
Aquí los pasos de instrucción sobre cómo hacer safari navegador web negro en su macOS (Mojave, Catalina, Big Sur, y superior):
Abre las Preferencias del Sistema Mac desde tu Dock o desde launchpad
En esta ventana, toque en General
Y en esta ventana, puedes cambiar Apariencia al Modo Oscuro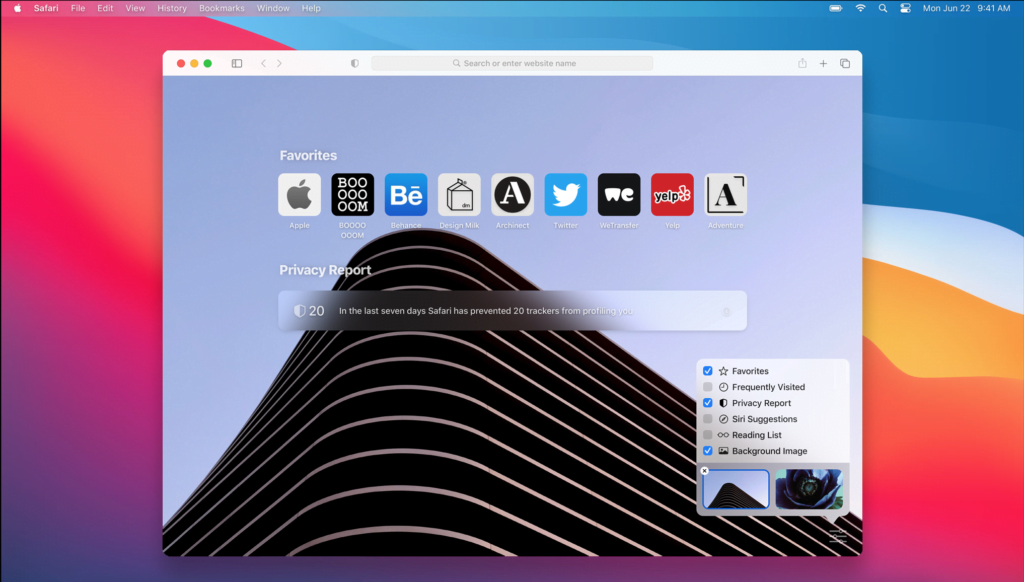 Cuando esta opción está habilitada, todo en su escritorio obtendrá una lata oscura. Y también su aplicación como Safari, pero también Finder, Calendario, Aplicación de correo.
B. Cómo hacer safari negro en iOS
Puedes activar el Safari oscuro siguiendo los pasos que se indican a continuación:
Abre la aplicación Configuración
Seleccione el elemento de menú Visualización y brillo
Y debajo de la apariencia del tema, toque el botón de radio Oscuro
Esto es para todos los dispositivos iOS como iPhone, iPad y iPod Touch.
Convierte cada página web en un tema nocturno
Para obtener para cada sitio web un fondo oscuro y el texto en blanco como el color. Puede instalar la aplicación Apagar las luces para móviles (disponible para iPhone y iPad). E instale la extensión modo nocturno.
---
Did you find technical, factual or grammatical errors on the Turn Off the Lights website?
You can report a technical problem using the Turn Off the Lights online technical error feedback form.
---