Since the Turn Off the Lights Browser extension v3.4.25.0 and higher, we improved the feature to stops those automatically playing HTML5 video players.
note: Default is this feature disabled for new and existing users. You can enable and disable this option in the Turn Off the Lights Options page, in the Basics tab.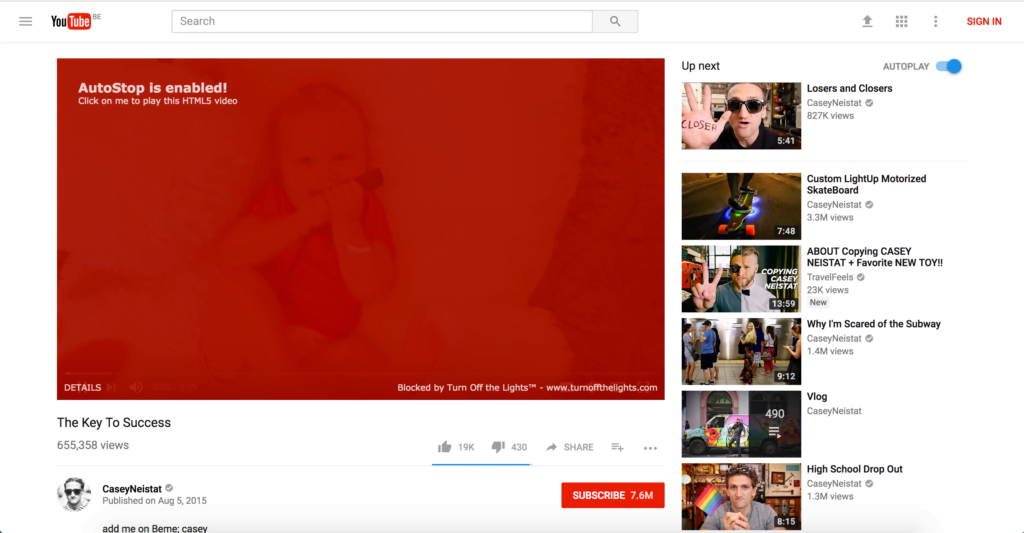 How to enable or disable this AutoStop feature?
Google Chrome / Opera / Microsoft Edge
Click right on the gray lamp button and choose "Options"
You see it opens the Turn Off the Lights Options page
And in the Basics tab you see the feature "AutoStop"
Enable or disable this, and restart than your web browser
Firefox
Open this page in your Firefox web browser
about:addons
You see Turn Off the Lights in the list and click on "Preferences"
The Turn Off the Lights Options page show up
And in the Basics tab you see the feature "AutoStop"
Enable or disable this, and restart than your web browser